Faith Community Nursing
Faith Community Nursing (FCN)
(AKA-Health Ministry (HM)/Parish Nursing (PN)/Congregational Health/Wholistic Health)
LCCOC provides consultant health ministry services for congregations and the local community.
Meaning of Health Ministry:
- A ministry, wholistic approach, congregational health, or pastoral nursing.
- A ministry that relates to the total person's view of health encompassing the body, mind, and spirit. It is the link between religion and medicine with local health care agencies and health departments in the communities.
- A ministry that focuses on promoting health within the context of the beliefs, values, and practices of a faith community. Such faith communities include; churches, its mission, and the community.
- A wholestic approach or prevention related outreach program that emphasizes maintaining health and wholeness of body, mind, and spirit. Health Ministry provides health information and support to people in a congregation and its' surrounding community. Health ministry promotes harmony and growth through increased self-knowledge, stewardship, and interdependence with people and acceptance of God's love. Individuals can benefit from a Health Ministry Program especially: the elderly, families, individuals in crisis, individuals with chronic illness, teenagers or his or her families, individuals of all ages suffering from loss, and grief. Other people who can benefit are chemical dependency, addictions, eating disorders, nicotine addiction, depression, dysfunctional relationships, separation, and divorce situations. Congregational Health is defined as wholistic Health Ministry in a congregational setting. Last, a Parish Nurse is a minister of health or minister of congregational health. Usually a registered nurse providing health care services to a parish or congregation.
- The term "parish" means "community." According to the, International Parish Nurse Resource Center- IPNRC (2012) PN is a specialized form of nursing that combines health care with religion. Most definitions refer to a "faith community" but this is usually used in a general sense. A PN can be aligned to a specific church or to a hospital. The work can cover moral and ethical issues and psychological support, in addition to purely medical concerns. "Their practice is governed by the nurse practice act of their state, the Nursing: Scope and Standards of Practice, Faith Community Nursing: Scope and Standards, and the Code of Ethics with Interpretive Statements for nurses" (IPNRC, 2012).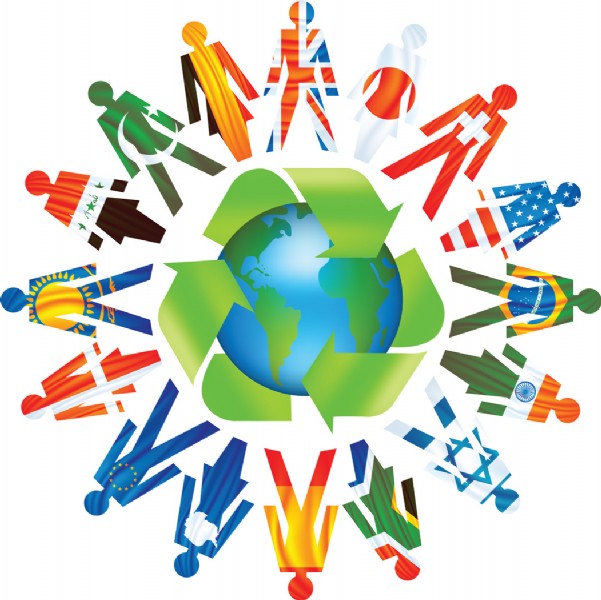 Services -
There is a Registered Nurse (RN), Parish Nurse (PN), Congregational Health, Health Minister, Minister of Health and Wellness or Lay Health Minister on staff that will conduct these services.
Health Ministry Purpose Summary -
This program seeks to strengthen existing ministries to the whole person - body, mind, and spirit.
Vision -
To develop partnerships that will make a fundamental difference in the health status of the communities we serve.
Mission -
To encourage, and support ministries to health and healing in and through congregations by linking the needs of the whole person with the resources of the church, the hospital and the community.
LCCOC's mission is to encourage wholistic health care for the whole person - body, mind, and spirit, comprehensive health promotion and wellness services for our local community. LCCOC is also committed and dedicated to the delivery of a unique partnership designed to emphasize the health and wellness issues client focused. LCCOC's primary intent in regard to health ministry, is offering a service that will create a link between medicine and religion, thus, promoting the relationship between one's faith and health.
Motto -
"Reaching out to promote, and build a covenant relationship encompassing health and wellness within the community centered network, through the vehicle of wholistic health ministry."
Objective -
To promote and build a covenant relationship between LCCOC's Health Ministry, local medical agencies, and local hospitals.
Philosophy -
The interrelationships of body, mind, and spirit are such that when one is touched the whole is affected. To provide services based on the assessed health needs of the faith community. To seek to bridge the gaps by delivering, and coordinating educational, preventive, and therapeutic services.
Health Educator -
Provides information to include classes, workshops, newsletters, seminars, support groups, and health fairs for the congregations and community.
Health Counselor -
Advocates for individuals by offering knowledge and health/preventive health counseling options for health in the congregations and community.
Facilitator and Resource -
To identify the many health, and wellness needs within the faith-based community, and coordinates resources within the congregation. Recruits, trains, and supervises volunteers by serving as a liaison between the church and community.
Parish Health Ministries-
- A process of bringing parts of oneself (physical, mental, emotional, spiritual, and social) together.
- To encompass the physical, emotional, intellectual, social, financial, and spiritual dimensions of life, which when working in harmony, lead to a sense of well-being (health), and satisfaction with life.
- A process of moving a community toward greater awareness of one's environment with the dimensions of nutrition, fitness, stress, interpersonal relationships, self-care responsibility, and harmonious functioning of body, mind and spirit.
- To promote preventive health and self-care in which will maintain this balance

Role and Parameters of Practice (Health Minister vs. Nurse/Parish Nurse) -
Assessment {of congregations and of individuals}
Health Education Facilitator {articles, lectures, health fairs, bulletin boards, and tract rack}
Personal Health Counselor {individual health intervention, offers knowledge of health options}
Facilitator and Resource {recruits, trains, and supervises volunteers, organizes support groups}
Referral Source {serves as a liaison between the church and community resources}
Interpreter of Relationship between Faith and Health
Consultation and specific services -
Blood pressure checks
Blood sugar monitoring
Health education/seminars
Health Counseling/consultation
Health promotion events
Community health assessments and planning
Community resource referrals/liaisons to community agencies
Health fairs/screenings (B/P screenings)/examinations
Chronic disease monitoring
Childbirth education/Lamaze classes
Nutrition education
Client appointments
Quarterly health newsletter/article
AIDS education, counseling, and awareness

Some Healing Scriptures -
"And the very God of peace sanctify you wholly; and I pray God your whole spirit and soul and body be preserved blameless unto the coming of our Lord Jesus Christ." I Thessalonians 5:23
"Beloved, I wish above all things that thou mayest prosper and be in health, even as thy soul prospereth." III John 1:2